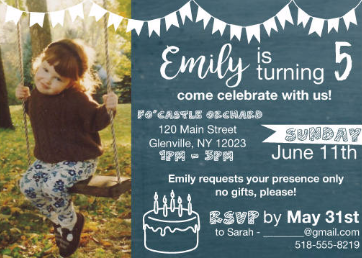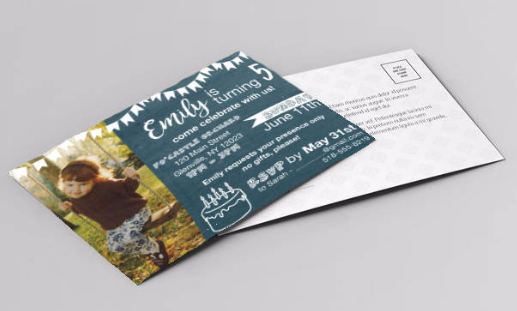 2016-2017
Designed as simple templates for use on my Etsy storefront. Created as a simple birthday card invitation. Customizable.
Designed entirely in Illustrator (minor photo touch-ups in Photoshop, if needed by client)
2017
Informational flyers distributed to potential patients.
Emphasis on clear communication of information about medical procedures, capabilities of clinic, and staff history. Color palette designed to be calming and authoritative. 
Designed in InDesign and Illustrator.
2017
Printed Save the Date bookmarks. Done with an Art Deco flair to mimic the Bioshock wedding theme. The front is a photo collage with outline, and the back is the wedding information with burgundy accents.
Designed in Illustrator