"All you need is LOVE a good bugout bag"
At the beginning of the week, I was a little bitter about my relationship status. I decided to make my weekly chalkboard art something mean and a little snarky, spun off the famous Beatles song lyrics "all you need is love." Upon standing up to walk over to the board, I stubbed my toe on the ammo can I had lying open on the floor.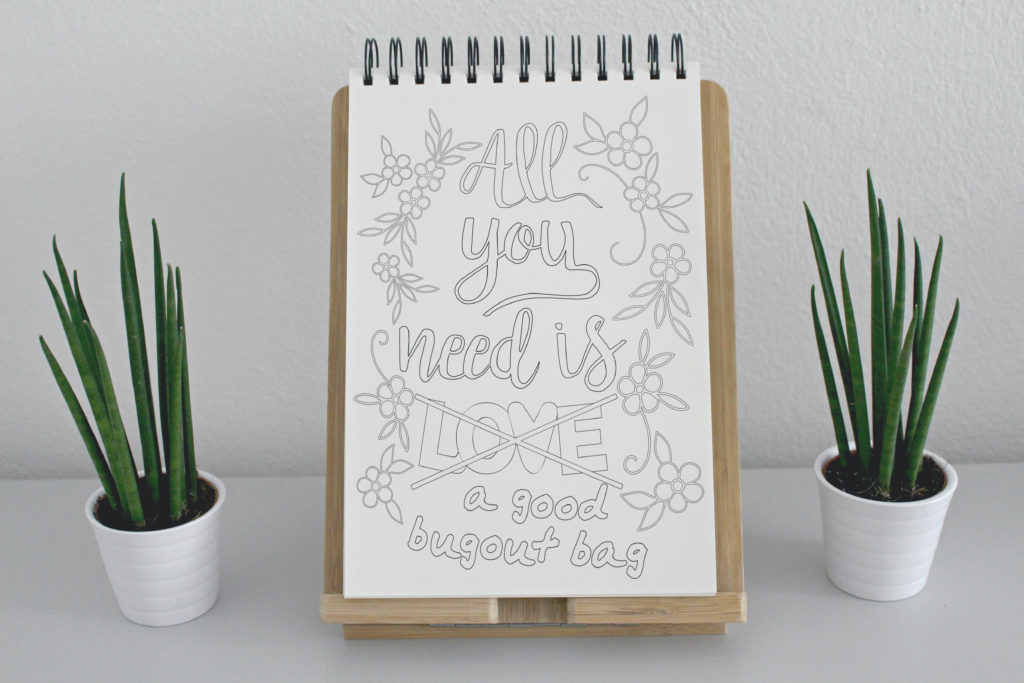 Of course, the ammo can was open because I needed the fishing line I had stashed in it. I was repairing a necklace charm. The ammo can holds other basic survival items – matches, paracord, first aid items, a tarp, space blanket, and more. After taking a long, hard look at the ammo can – and what it said about my life – I amended my chalkboard design a little.
You don't need love, just a good bugout bag.
Show your survivalist pride with a free, downloadable coloring page. Page is letter sized, printable, and in PDF format. Click the link below to be taken directly to the file, or right-click, and save as.
—-
Download the free doomsday coloring page here
with all haste, awaiting your reply